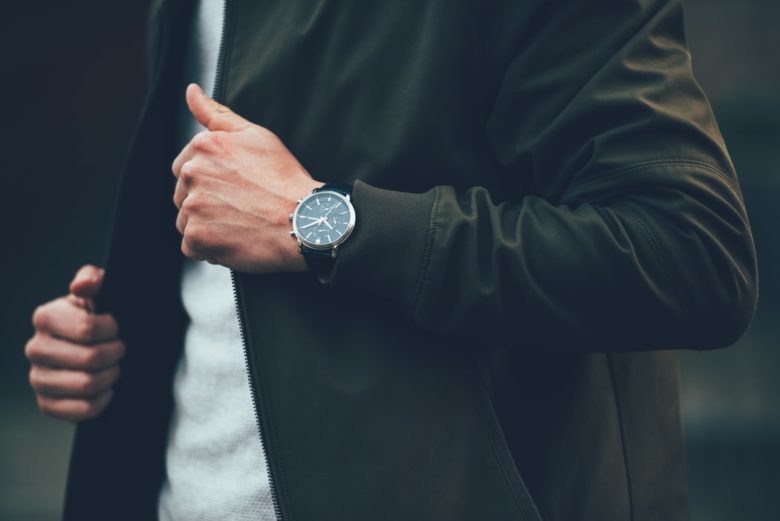 Hi, there. Do you know what the item so-called "coverall" is? At the beginning, people wear coverall when they are working. So, it has deigns such as high durability, a lot of pockets used to facilitate working.
Though there are a lot of denims or hickory pants made by workwear-like material, the coverall made by wool or cotton that people can wear casually is also plentiful today.
If you have only one style or you want to know more new style, we will introduce some recommended ways of dressing up and characters of coverall.
What's the character of coverall?
At the beginning, the coverall designed for working is masculine at first glance. It's also attractive that the textile is made by a lot of something like strong material to make wide pockets. Now based on the design, various styles and different materials are designed so much.
The mainstream of materials are basic workwear such as denim, strip pattern of hickory pants and duck style. Corduroy fabrics that are easy to match with various fashions are also popular.
We will introduce this kinds of categories of materials and image before their match-up.
Difference of materials
Denim
The first one is material of denim. It also can be found on denim jackets, though, the difference might be the thickness of material and length. Here we have various color from light to dark. Denim is that you can give off the feeling when you wear it and is the key we recommend it.
Lighter denim for spring and summer, dark denim for autumn and winter are quite matching. Denim has various depth of colors so it will be enjoyful to match most of atmosphere and seasons with it.
Hickory

Source:WEAR
Hickory pants are refreshing at first glance. Actually, Hickory is name of pattern, not material. The pattern is designed seems because of prevention of obvious stain when people are working. After denim, it's getting popular because of highly frequently used pattern in various workwear.
It's recommended to match up with bright inners such as yellow or red. It's no doubt highly active in spring and summer.
Duck

Source:WEAR
It has rumor that duck is material originated from America. It's made by thicker fiber than other material so that it's strong material.
The duck material with 100% cotton is not only very soft but also attractive for gentle wearing feeling
Corduroy

Source:WEAR
Corduroy is the material that has been classic material in recent. Corduroy is raw fiber made by materials such as cotton or wool so that it's warm a little. Although here are various types of colors, the most common are brown, beige, and black. It's indispensable warm-look material in autumn and winter.
4 of recommended styles
1. matching up with patterned shirts to be stylish

Source:WEAR
Here is style matched up with shirt. It's fashionable, right? The key is to be monochromatic as possible as you can and to prevent from covered by color of inners. The design of coverall is with a lot of pockets but it's quite simple so it's also easy to pair up. Even though pairing up with color of pants, it's not a challenging to these color and pattern.
2. MIX with hoodie to be sporty

Source:WEAR
Here is match-up of hoodie + coverall. The image is drastically changed from previous style. Because of the image of "Hoodie = sporty", just wearing hoodie as inner has sporty atmosphere.
Though coverall is designed as wide size, it's no problem to wear a little thick hoodie. To match up with denim, it's recommended to wear a little bright hoodie, Dark color gives heavy image so light color like gray or white are easy to balance.
3. Now wide style

Source:WEAR
It's recommended and stylish to pair wide style up with coverall by close the front buttons. A little wide size pants are also trendy. But if you feel the image is too strong, to roll sleeves up will give fresh image.
If you want to have monochromatic simple style, pairing up with caps or glasses gives the feeling of high class of match-up.
4. To be mature with working accessories

Source:WEAR
You also can pair up with coverall and overall. It will be very neat and fashionable. Although it's recommended to match up with hickory pants for bright color, it's also good to match up with gray to give steady image because of its mature feeling.
Here the coverall is designed a little slim so that all styles are I-shape and it improves stylish effect. Alternative, another way is to pair with straight type other than chose pants.
Finally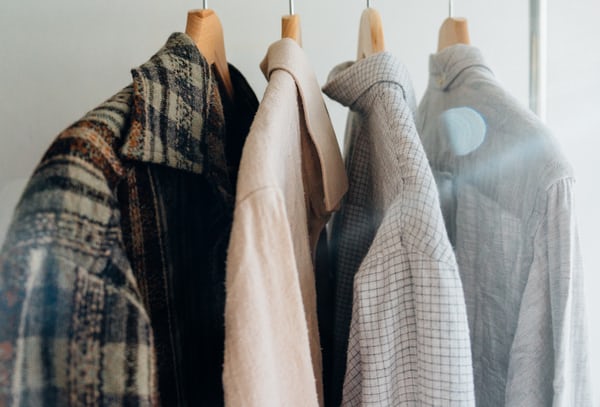 How's today's introduction? Coverall is plenty of colors and materials and then match-ups. What's more, regardless seasons, this garment will be good choice to match up.
From now on, it's time to enjoy matching up with coverall with plentiful pants and inners. Find more here and create brand-new yourselves to enjoy!