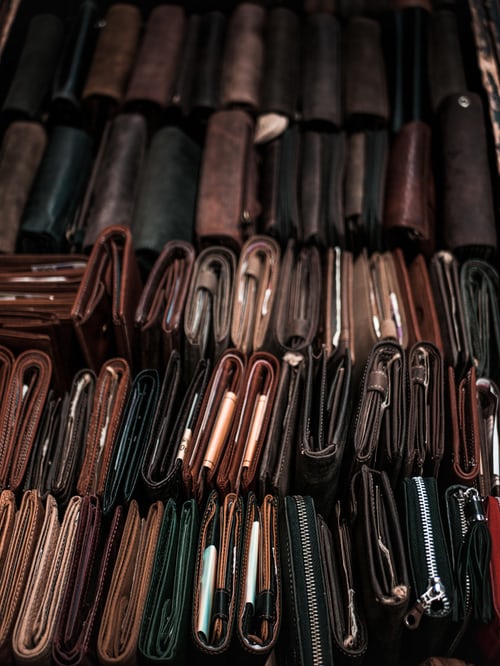 You only need one wallet at a time. Therefore you would want to use a decent product. I can assure you that there are many people who have thought about purchasing a wallet from famous foreign brands before. But a lot of the wallets from famous brands have their big logos right in the middle, and can't forget that they are really expensive and that leads to hesitation.
For those of you who agree with the sentence above, I would like to recommend you to add "made in japan" wallets to one of your options. Japanese craftsmen have skills of some of the best in the entire world when it comes to production of wallets. And also in a good way they don't have that "brand name" so the quality of the wallets match the prices.
In brief, "made in japan" wallets have some of the best if not the best cost performance in the world! They are simple yet elegant, and also super durable. They have everything that men need in their wallets. So this time, let me show you the top 8 "made in japan" leather wallet brands of our choice! 
Our picks of the top 8 leather wallet brands
MANSO –Since 1995–
Manso is a japanese brand that's mainly known for their leather wallets or Dulles bags. None of the products that Manso produces have their brand logo or stamps. Because the head of the company, Mr.Takei thinks that wallets or bags shouldn't have the brands name on them and don't have to show the craftsmen's egos since it's going to become someone's personal belongings after they've been purchased. You could tell from his mindset that this brand are competitive because of their quality and not the "brand name".
Also they are only willing to sell their products with fair prices, so you can only purchase Manso's products by going to their online store or their directly managed stores.
We recommend MANSO to those of you who are looking for wallets that are simple and high quality.
COCOMEISTER –Since 2011–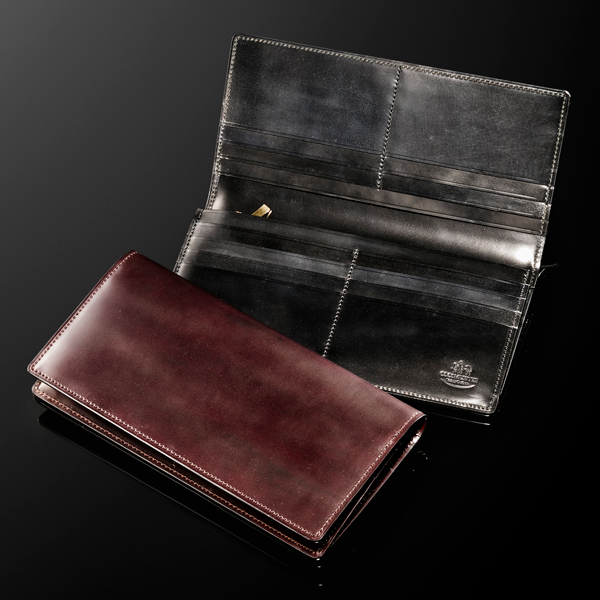 Source : ココマイスター
We could say the COCOMEISTER is the most popular brand right now for leather lovers.
Their commitment to the leather is second to none. They use top notch quality leather full of history and tradition from Greece and Italy. And those top notch leather would turn into wallets (or should i say arts because they are breathtaking) by the hands of experienced craftsmen.
They are packed with their commitment to leather, yet they keep the costs down to reasonable prices. Also they produce many different styles of wallets but all of them are high quality. Even if you are new to leather wallets, you will find the one you like with this brand.
They are classic yet show dignity in their leather wallets. By all means, go check them out for yourself.
GANZO  –Since 2003–
GANZO is an original brand that was established in 2003 by a long standing leather constructor AJIOKA. AJIOKA is undertaking original equipment manufacturing for famous top quality brands like Yves Saint Laurent, KENZO and Chloe. It means that their craftsmen's level is some of the best in the world.
People say that their leather wallets that are handmade by world class craftsmen are one of the best quality leather wallets you could get in japan. If you are looking for authentic leather wallets, I highly recommend you to check this brand out.
CYPRIS –Since 1995–
One of the best things about CYPRIS is their affordable pricing.  People usually get surprised how high the quality is for the price point and become a fan.
It's also nice that they have lots of variety. All the products are nicely done so you won't have a problem with their products. You could own a few pairs and use them separately depending on the occasion.
If you are looking for affordable yet high quality leather wallets, this brand is it for you.
YUHAKU –Since 2006–
The focus point on this brand is how dedicated they are to their colouring. Each and every one of the leather is coloured beautifully. Because they polish the leather really well, they become a wallet with true colour of the leather and clarity. Their wallet could be described in one word, "Beautiful".
They pick the right kind of leather depending on what colour they are gonna use. Their calf leather products are especially breathtaking.
If you desire to have something different from the majority, I would recommend this brand.
Tsuchiya bag factory –Since 1965–
Tsuchiya bag factory started in 1965 and when it started out, they were producing the japanese school bag called "randoseru". To this day, their randoseru are known for durability and the design that you don't get tired of looking at. 
Since they started as a randoseru brand, Tsuchiya bag factory has pride of producing high quality products that could be used for a long period of time. That is kind of their theme of the brand.
That kind of attitude is exactly why they have been loved for the past half century.
SOT –Since 2002–

SOT is popular by every gender and every age group because of their variety in unisex products.
SOT thinks that bags or wallets should be categorized as accessories, and that's their main concept. That's why the products they create are not only high quality, but also exciting to look at as well.
If you are looking for a brand that is high quality yet has unique designs, be sure to check SOT out.
Hender Scheme –Since 2010–
Hender Scheme is a brand that is super popular by people in the apparel industry or even celebrities. They got popular because they recreated Nike's "Air Jordan" or Reebok's "Instapump Fury" with nume leather as a homage lines. Recently they are collaborating with SAKAI or Adidas. They are one of those brands with momentum and can not be stopped these days.
This brand produces little different wallets than the others. They have simple yet admirable minimal design and they match the trend nowadays. Also the nume leather changes their look over the years and we could enjoy how they change over the years. Compact wallets are especially popular. They are super durable.
Conclusion
How was that?
This time we only introduced the made in japan products that can't go wrong with. Each brand has characteristics and history behind them so of course each of their products are super unique. Knowing that, compare them and find the ones you like!
High quality leather wallets could be used for a long time. Find the one you like and please use them with love and respect.