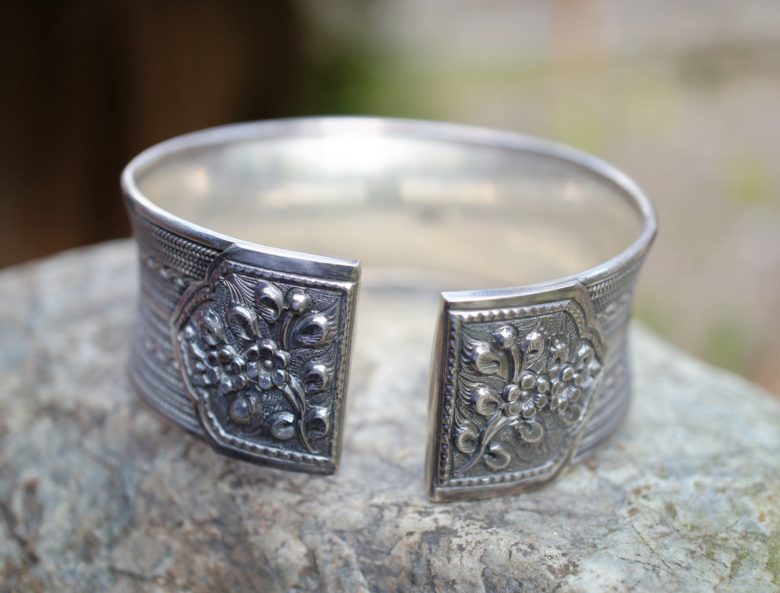 The high classic American jewelry brand, Chrome Hearts, was founded in 1988. Their silver accessories are reputed to be innovatively designed among motorcycle enthusiasts. Now not only renowned celebrities and models in Japan but also overseas celebrities have become popular with the accessories.
Speaking of accessories, most of them are made from 18k gold or platinum. However, the launching of high class accessories made from 925 silver still impacts on all over the world. Then, the cheaper, chic and occasional accessories wore everyday are expanding worldly.
Meanwhile, since 2000, the time when more and more people thought that silver accessories are as fashionable item, one and another domestic silver accessory brands have had debut along with the trend of boom of the era.
So today, I'm going to introduce popular Japanese silver accessory brands as well as their attractiveness.
Why are the Japanese silver accessories attractive?
At the beginning, to merge with silver accessories once you wear them is how it is charming. But, why are Japanese silver accessories more and more popular around the world?
The reason is the reflection of independence of design from Japanese folklore and culture. Many silver accessories from foreign brands claim that their products are made by native Indians so that customers are able to say the characteristic designs of ethnic groups at first glance.
Like the concept of making by native Indians, many Japanese silver accessories also combine the concept of "Wa" (Japanese) into their design to create popular products to foreigners who are interested in Japan.
The notion when buying silver accessories
Before we start to introduce these popular brands, I'm going to remind key points of purchase of silver accessories. When buying silver accessories, the first notion is to consider that you can wear it daily as you can as possible.
Unlike valuable metal gold and platinum, silver is less valuable material. So be sure to keep "guarantee card" after you buy silver accessories to ensure it is made by certain brand especially you buy it from higher class brand.
If it is out of fashion and you want to dispose your silver accessories, please note that your silver accessories will be not worth a bean even though it is from brand and without guarantee.
Three popular domestic silver accessory brands
1.goro'

s

(ゴローズ)
Takuya Kimura and Hiroshi Fujiwara using products of goro's brings the trend of the brand. We even can say it is the most famous domestic silver accessory brand in Japan.
Since 1956, when the brand was founded, they persist to sell face-to-face to customers. Today, the brand is still so popular that you can see long queue every day at the store in Harajuku. Nonetheless, another characteristic is they don't issue guarantee card. So it is true that there are a lot of fakes on the Internet.
2.JAM HOME MADE (ジャムホームメイド

)
JAM HOME MADE is renowned for and also features unisex silver accessories. Not only silver accessories but also wedding rings can you buy in their stores. So the brand is also popular with couples.
The setting of "vending machines" makes people can buy wedding rings 24 hours. What's more, they also launch the kit "Nameless rings" that couples can make their rings on their own. All of these innovation is the way the brand is so popular.
3.Bloody Mary(ブラッディ・マリー)
Since 1999, the brand Bloody Mary, locating Harajuku, Tokyo, was founded and keeps hot for their imaginative design by Japanese designers and, as well, keeps traditional characteristics.
Many products of Bloody Mary are inspired by nature. The concept of "the longer time people use the silver accessories, the more resembled the accessories are your amulets" is implementing all over Bloody Mary and has become its attractiveness.
Epilogue
Today's Japanese silver accessory brands are parts of charming domestic silver accessory brands that you can find in Japan.
As I mentioned, silver accessories are generally wore daily overseas. So the domestic silver accessories melting with design of Japanese folklore and culture will be trend all over the world with high appraisal for sure.
Particularly, to people who are fond of going on a trip around the world, why not to take Japanese silver accessories in your trips? Let's spread charming Japanese silver accessories all over the Earth!