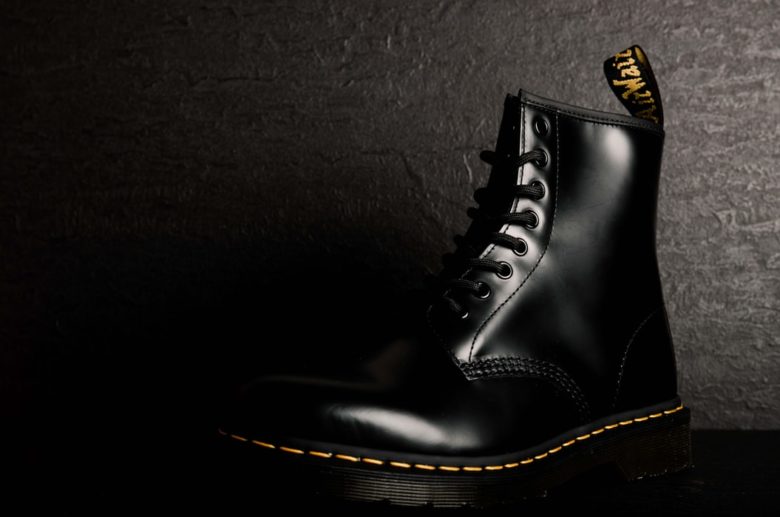 Dr. Martens, one of famous shoes brands in English, has the representative goods, boots featuring high cushioning soles. Speaking of rock music, many people also think of the brand. So it's popular to rock fans.
The co-products from Dr. Martens with other brands are always attractive. It must be a lot of people interested in the items and thinking "is there any other co-products?"
Here, we are going to introduce choice co-products of Dr. Martens. This will be the opportunity to look for co-products from Dr. Martens.
Dr. Martens?
What kind of shoes maker is Dr. Martens? Dr. Martens was founded by Germany combat medic, Klaus Märtens. While his foot was injured, he made fitting boots. And this is the birth of boots of Dr. Martens.
So, Dr. Martens' boots have the characteristic of "soft leather and effective cushioning sole". If you think "boots are burdensome to feet" we the boots from Dr. Martens are recommended.
"Stitching carefully on sole" is another characteristic of Dr. Martens. Needless to say, it's fashionable. Many people are attractive to their functionality.
Introduction of co-products of Dr. Martens
Co-products from other brands are more attractive than other normal goods. Likewise, Dr. Martens also launched a lot of co-products. People might be surprised "does it cooperate with the brand?"
We also recommend co-products to you thinking that "you want to wear different Dr. Martens". So, we are going to introduce co-products from Dr. Martens. We will cover details of what kind of brand they have crossover, characteristics of goods, and so on.
Anything you do not want to miss.
Dr. Martens × STUSSY

Source:Amazon
STUSSY is an apparel brand originated from southern California. The surfer, Shawn Stussy, was designing T-shirts for friends. And it was the opportunity of birth of STUSSY.
The co-product with STUSSY launched in 2016 features apparent cheetah pattern. The representative embroidery of Dr. Martens is intact and makes it a gorgeous shoes. People who "want to have a pair of personal shoes" is recommended to have the co-product from STUSSY.
Price is 28000yen without tax. You can choose black or brown.
Dr. Martens × Hender Scheme

Source:Rakuten
Hender Scheme is a Japanese brand founded by designer, Ryo Kashiwazaki. Dr. Martens looked for the first brand to have crossover, Hender Scheme was the very one.
"Manual industrial products 21×Dr. Martens" is the derivative work to pay homage to "manual industrial products". It's not only a masterpiece from Hender Scheme's professionals but the first pair of shoes of Dr. Martens made in Japana.
Unique embroidery features white color instead of yellow. The combination of technologies from Japan and English makes the "special shoes" becoming a recommended commodity. Price is 58000yen without tax. There is only beige color for choosing.
Dr. Martens × Yohji Yamamoto

Yoshi Yamamoto is a fashionable brand founded by fashion designer, Yohji Yamamoto. The brand is catwalk fashion that has the character of dress with black background. Dr. Martens and Yoshi Yamamoto have cooperated many times and have launched several co-products.
In spring/summer in 2019, Dr. Martens and Yoshi Yamamoto had launched "Double monk strap shoes". Whereas their shoes are rounded toes before, "Double monk strap shoes" has thinner toes.
Price is 64000yen without tax. There is black color you can choose.
Dr. Martens ×NANAMICA

NANAMICA is an outdoor brand implying "at home abroad". Based on the concept from outdoor equipment for long-term and daily use, it sells outdoor equipment we can use casually.
The shoes having crossover of Dr. Martens and NANAMICA launched in November in 2018 combines charm from both brands. The shoes possess high cushioning sole from Dr. Martens and high water-proof suede. It's attractive for functionality to outdoor activities.
Price is 48000yen without tax. Three colors, black, Navy blue and brown are available.
Dr. Martens × ENGINEERED GARMENTS

ENGINEERED GARMENTS is a New York fashion brand founded by designer Daiki Suzuki. The brand contains military factor, which is why the brand is American-look design.
The co-product from Dr. Martens and INEERED GARMENTS launched in January in 2017 is unique for asymmetrical designed pair of shoes. Five colors of military factors are available.
Price is 48000yen without tax. Five colors, khaki, Navy blue, Milkshake, black and white are available.
Dr. Martens × VETEMENTS

Vetements is French fashion brand. Founded by designer Demna Gvasalia, who was born in Georgia, the fashion brand is characteristic of wide image.
In February in 2017, the co-product Dr. Martens and VETEMENTS launched is boots processed with vintage manufacturing. To people who are fond of fading texture of leather after long-term use, the boots are recommended.
The letters "BORDER LINE" of Vetements is behind the boots.
Price is 75000yen without tax. Only black color is available.
Let's enjoy co-products from Dr. Martens!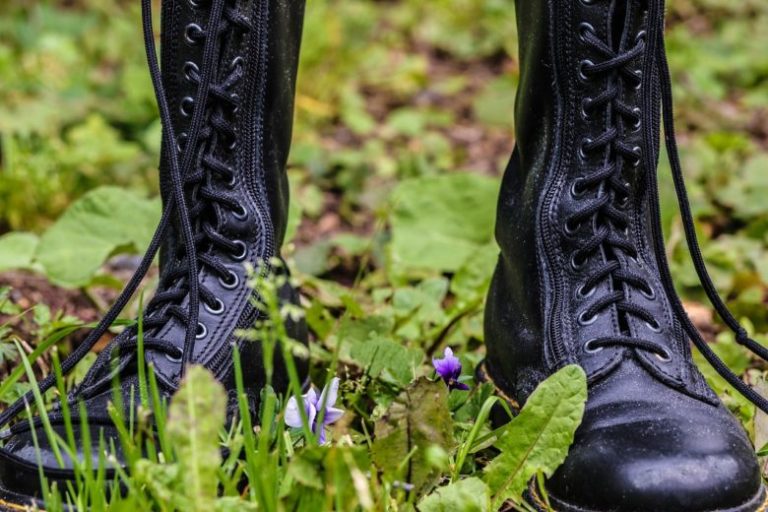 We have introduced brands having crossover with Dr. Martens as well as co-products in detail. These co-products concentrate charm of each brand. The addition of other brands' characters is the way the new appeal is born.
If you hadn't known co-products, it's time to appreciate co-products of Dr. Martens. Let's discover new appeal from Dr. Martens' co-products.