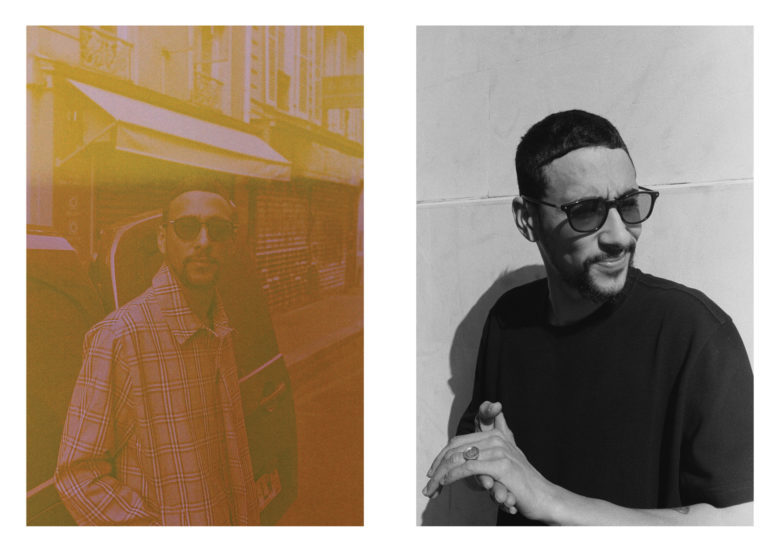 Glasses, more than vision correction, have become one of fashionable items that people wear them for decorating.

In recent, the retro trend, classic fashion, in 1980s is mainstream, though, in glasses filed, classic fashion is already trendy and is still increasing. 
BOSTON CLUB, according to the trend of "round style", "carving pattern" or rebounding lens" at the time, produced glasses following the present fashion.
Not only is the design of glasses but also the delicate work to tiny detail of glasses made in Japan is one of attractive reasons.
Today, we are going to introduce to people who pursuit the fashionable and highly qualified excellent glasses, BOSTON CLUB.
BOSTON CLUB, originated from city Sabae from it was founded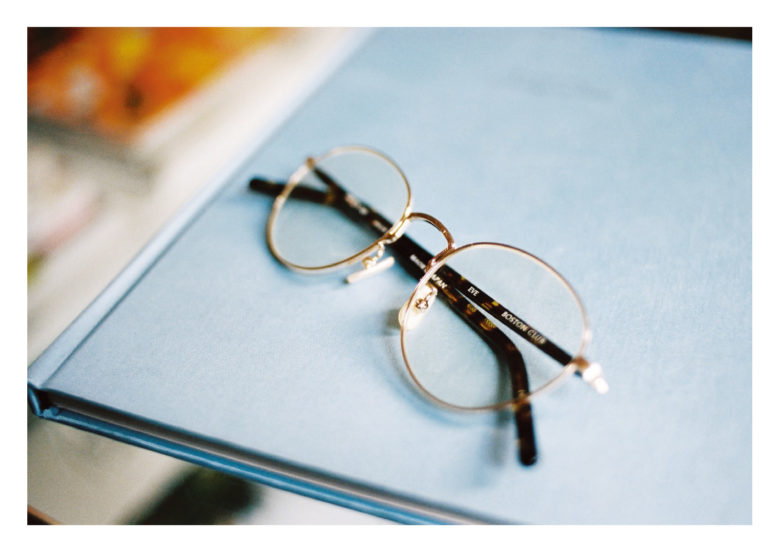 In city Sabae in Prefecture Fukui, it was founded in 1984. When the brand was just founded, as an event production company for design of glasses frames, it was OEM for apparel maker or Glasses Corporation.
Since 1984, BOSTON CLUB settled HQ in the city. The accumulated experiment and the technician of worldwide glasses producing origin are how the brand manufactures glasses. Since it founded, more and more brands in fashion field or corporations are connecting to it making it got involved into wide fields to support glasses making from planning to design.
In 1996, its own brand, "JAPONISM", came out. After that, with the brand name such as "BCPC", "BOSTON CLUB" has three brand names you can see widely.
Finally, directly-managed store opened in the origin, city Sabae, in 2017.
Based on the concept of "See it and buy it", all brand series are exhibited on the 1st floor and their history, structure and engineering are on the 2nd floor. It's highly appraised by fans of glasses.
What's more, the accessories like earrings or key holders made of the materials of glasses are also exhibited.
Three original brands from BOSTON CLUB
JAPONISM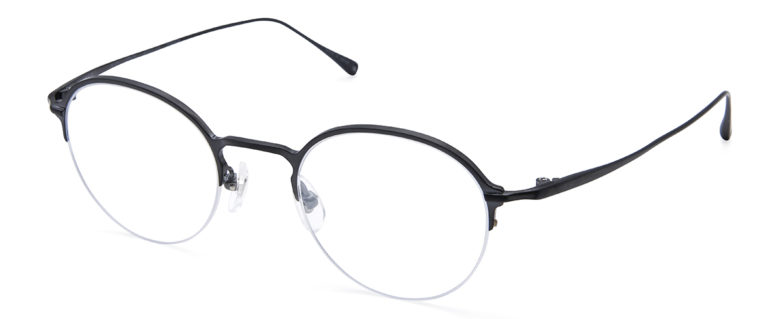 The corporation BOSTON CLUB is representative. By the technology from city Sabae, it provides frames having simple existence. 
The Japanese brand includes not only design but also functionality and practicality. In 2016, it is going to celebrate 20th anniversary. 
"JAPONISM sense" and "JAPONISM PROJECTION"
The extensive brand from JAPONISM. Instead of being fast fashion, the design is long lasting. The way it takes is new sensation and innovative technician toward various targets.
More than design, functionality and practicality, casual sense is token into and creates the character of "functionality is naturally encapsulated in the frame".
In recent, the full titanium frames are popular. However, people face the advantages such as hurting ears or feeling cold in winter. In the item here, to solve these problems, it's easy to wear or take off glasses with the modern parts.
BCPC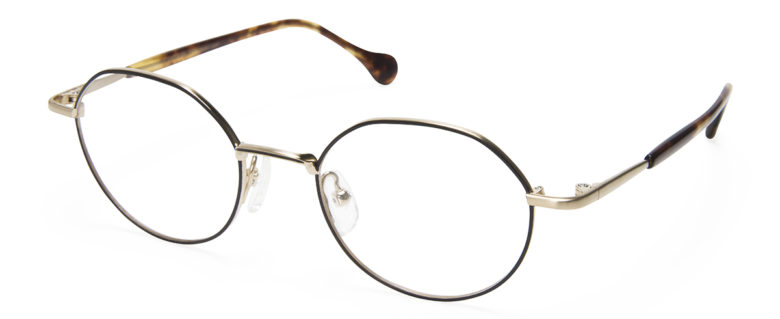 In order to provide more to people pursuing fashion glasses, it was bring up in 1998. Having the glasses, life becomes "Comfortable", "Wanna wear it" or "So happy".
The suitable colors to Japanese were chosen or created without over engineering for shape. The original parts or structure won't contact to eyelash. It provides good texture Japanese goods.
BOSTON CLUB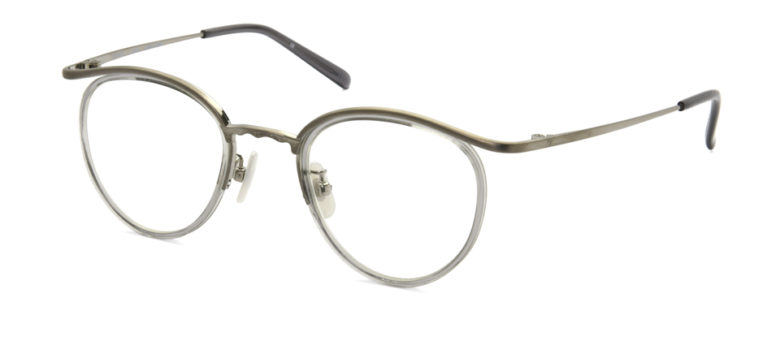 When it just initiated, the brand came out as company name in 1984.
The rare round, golden frame and anti-conventional Preppy, metal and plastic texture, popular casual trend at past time is resurrecting as classic style.
Here are several choice series presented with clear lens which can prevent from UV in advance. The fashionable glasses are highly apprised.
In glasses market in japan, glasses made by titanium cost 40 thousand yen and plastic cost 30 thousand.
Comparing to them, several glasses from BOSTON CLUB are relatively cheap. Most of the glasses from BOSTON CLUB are unisex, it also features that males and females can use it freely.
Seven popular items from BOSTON CLUB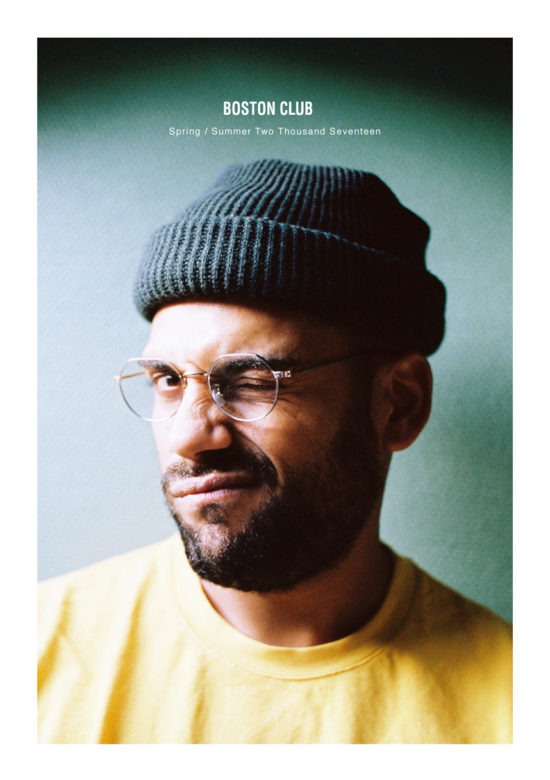 Based on the retro design of the versions or blueprints 30 years ago, BOSTON CLUB brought up new Japanese traditional type made in Japan. Even in more than 50 types, the popular design is chosen and characterized.
ALAN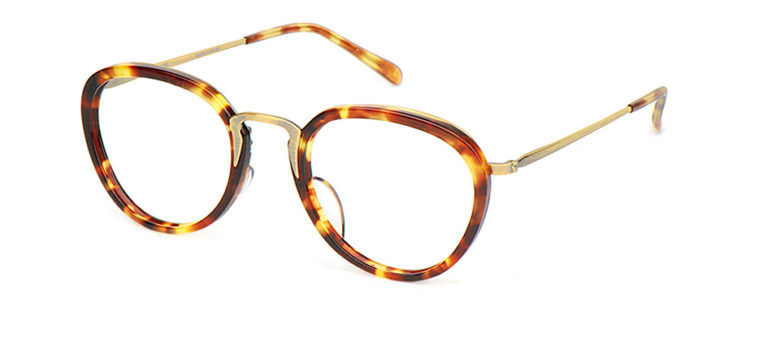 Price OPT/32,000 yen (+ Tax)
Price SG/ 34,000 yen (+ Tax)
It features round shape as characterized Boston type. The slim temple of glasses processed with brushing attaches classic feeling and image. Both classic feeling and modernity from invisible screws from surface are remained.
MARTIN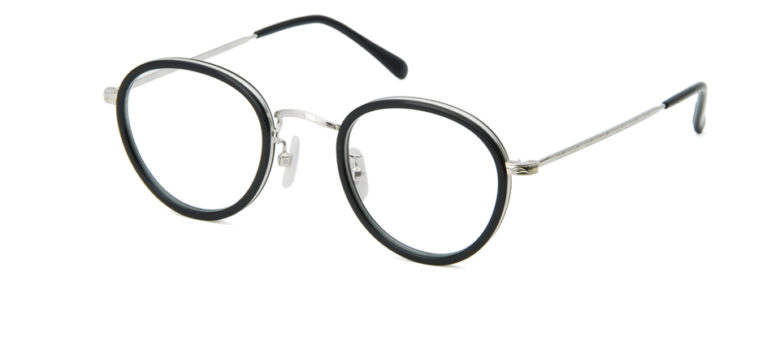 Price OPT/23,000 yen (+ Tax)
Price SG/ 25,000 yen (+ Tax)
As the same as ALAN's Boston type, the metal material as well as plastic material are attached on the round rims. The slim temples and bridges thinner than ALAN are plated with gold. With the model attached brand icon, we suggest people who pursuing classic feeling the design.
KEVIN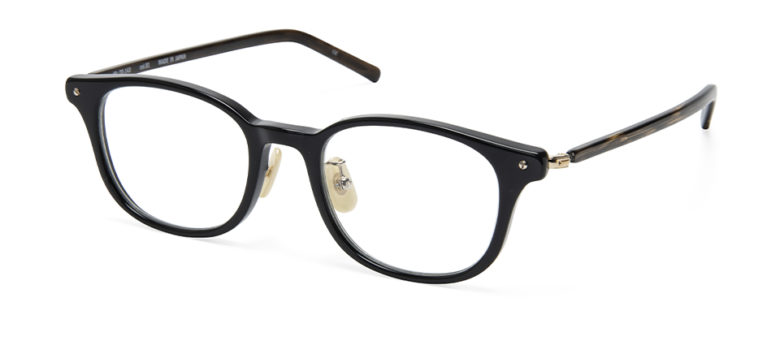 Price OPT/24,000 yen (+ Tax)
Price SG/ 26,000 yen (+ Tax)
You cannot see in other brands that no matter what kinds of shapes of faces, it's suitable to you, so called Wellington type. Without unnecessary decorations, it's designed no matter what kind of fashionable things are unable to hardly seeing vintage color, clear brown, makes the glasses look like handicraft. It's fully different to known fashion so that you will look shining with it. The new sunglasses in 2019s/s are popular item even though it's still under producing.
WESTON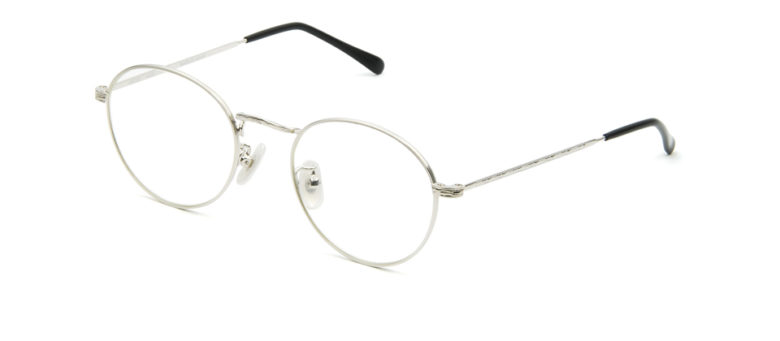 OPT/ 18,000 yen (+ Tax)~
SUN/ 20,000 yen (+ Tax)~
This one is the simplest in our collection of Boston type. Shape of lens is moderately widened and the design is fit to the shape of Japanese face. No matter on bridges, temples and rims, the slim, fashionable golden design are the way it looks high quality. To ones who want to be simple but don't want to be too simple, it will be recommended.
INNES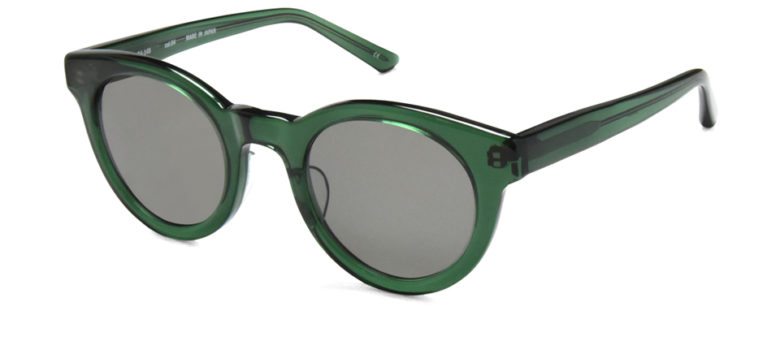 Price SG/25,000 yen (+ Tax) 
Comparing to Wellington type, the Boston type glasses have more round design. The technique is important because of the material, acetylcellulose. The thick rims, bridges and temples making classic feeling. Simple details without calking, it possesses modern feeling and the design goes beyond generation. There is only sunglasses.
RAYMOND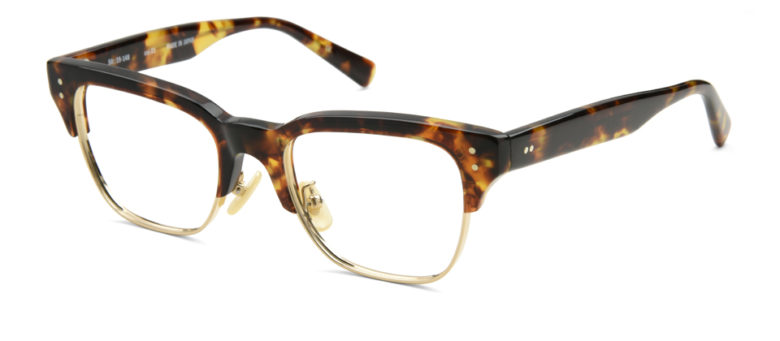 Price OPT/29,000 yen (+ Tax)
Price SG /31,000 yen (+ Tax)
The glasses with indispensable classic design is so-called Sirmont type. The wide and thick blow line make glasses more fashionable. Strong rims and bridges give the glasses masculine feeling. Made by titanium, the glasses are light from the advantage of the metal even though it's metal. The glasses won't look like heavy which is the feature of Sirmont type. One can feel comfortable to wear it.
WYNDHAM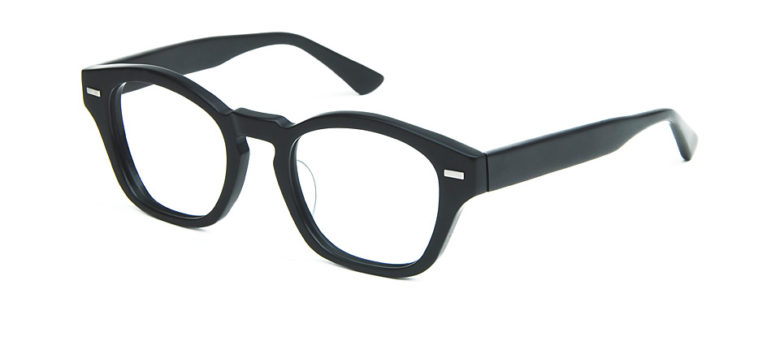 Price OPT/28,000 yen (+ Tax)
Price SG/ 30,000 yen (+ Tax)
The classic Wellington type is the co-product with Bearbrick and becomes hot. The limited collection is a set with model figures from Bearbrick in a special box. The glasses are made according to shape of Japanese face. Every detail even bar-type screws are made in city Sabae. You can see how carefully the glasses are produced.
Finally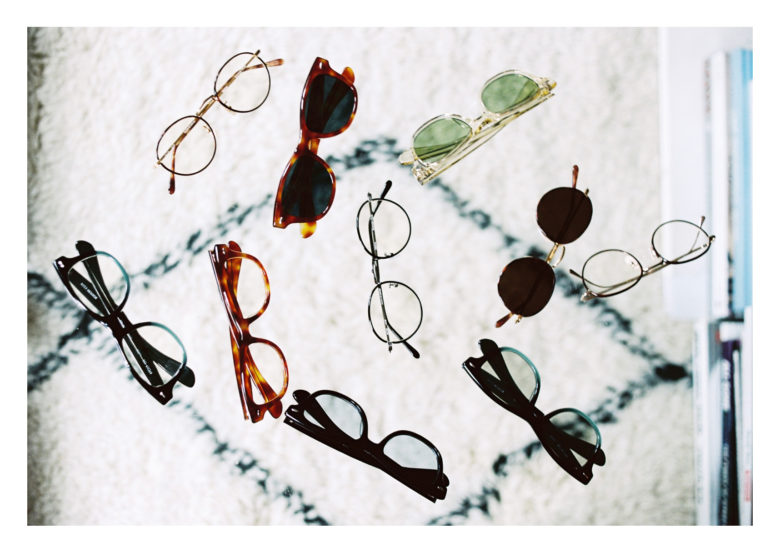 The glasses we just introduced are from BOSTON CLUB.
Not only glasses for daily use but also fashionable glasses that are famous all over the world are from the brand, BOSTON CLUB. It's also really great that we easily find glasses not more than 20 thousand and buy one.
Plus, nose pads of BOSTON CLUB are independent nose pad instead of flat shape, one can adjust positions to fit nose. So it's also recommended to buy one online.
People without BOSTON CLUB glasses must try to buy one by holding this opportunity.