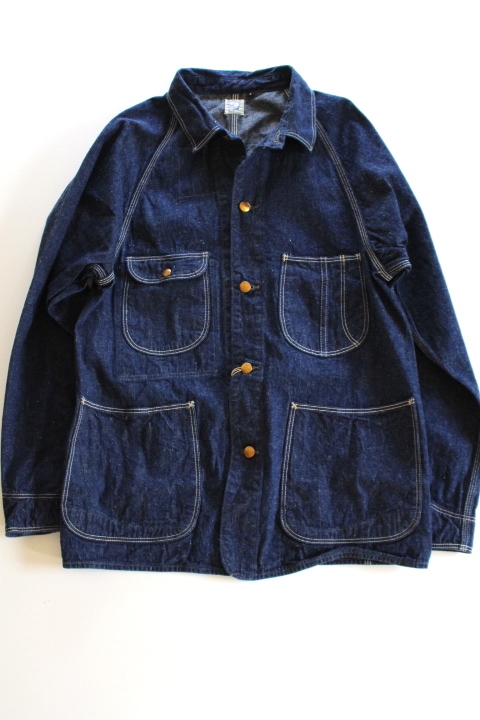 Needless to say at the beginning of spring or autumn as well as at the starting of summer, speaking of convenient, casual and popular outdoor one piece, it should be coverall. It's durable and then can be used long time workwear, many pockets and long length are the way its manly tough feeling, though, refined coverall from orslow is stylish, casual and excellent item for sure.
The attractiveness from simple and functional coverall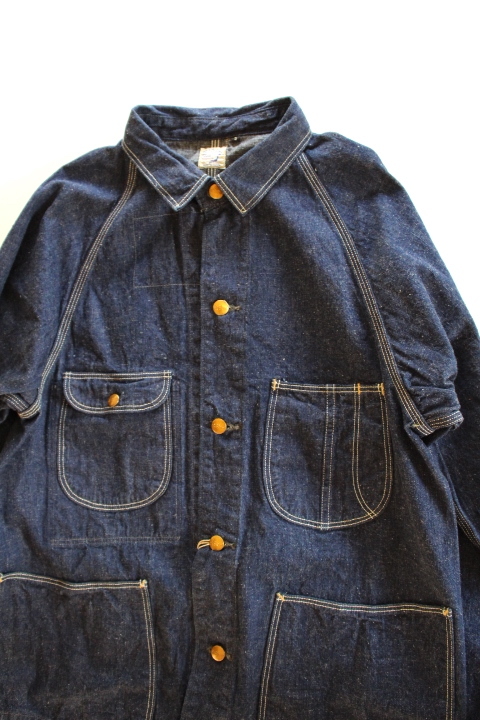 Coverall from orslow, at first glance, is not only stylish designed but also full of refined points.
Refined selvage denim

Source:Rakuten
Selvage denim is both ends, lines called "ears" on material because denim materials are sewed with looms before. The so-called denim with red ears is the end of material with the point of sewed line instead of cutting. So selvage denim is half in width than usual, though, it needs doubling amount of materials. What's more, 50'S coverall is produced by white ears selvage denim.
The key reasons to use the material persistently are gentle texture and the best quality of firmness and thickness of denim so that people can feel fading along with use for long time.
Slim and stylish image

Source:WEAR
Usually, coverall means workwear so it will feel tough to wear it, which easily gives off working, floppy and casual feeling.
However, the design of orslow is raglan sleeves that is easy to move as well as slim image and smaller collars, which makes it possible to have feeling of neat and mature casual style like wearing simple jackets.
To pursue vintage and functionality of pockets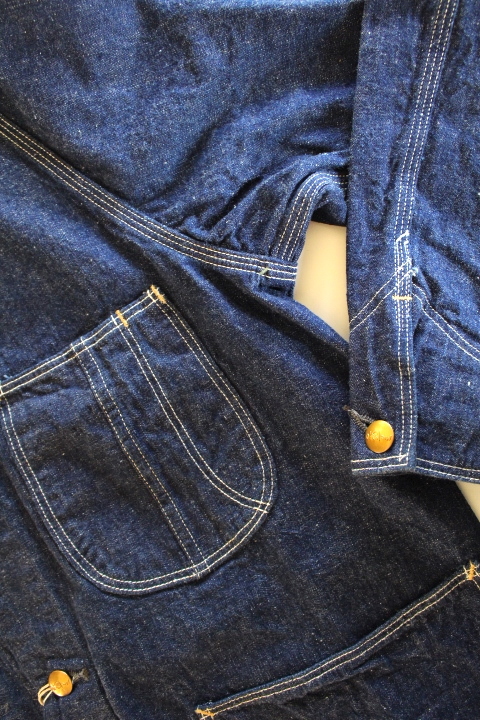 Asymmetrical pocket on chest, round large hand pocket, the design of attached inner pocket on the right are based on American coverall in 1950s and full of feeling of vintage that is easy to wear actually.
Strengthened by 3 sewing

Source:zozotown
Usually, 2 stitches of hind sewing for denim are mainstream, though, 3 stitches for the parts in back center or raglan parts where are imposed strength make this type have higher quality.
Creative handmade idea of printing Japan map on tag

Source:Amazon
While the tag of brand of orslow is depict of Japan map, it is to show refined production in Japan. Careful production at least any part they can care is their first focus and is displayed on tag to show their refined persist.
The ways of match-up of coverall to show both casual and stylish
Coverall is more addictive than jackets, but many people might be unfamiliar with the match-up. But the design of image from orslow is various layered changing.
This time, only do match up with handy clothes, we are going to introduce several styles easy to dress. Let's try to challenge higher than the top match-up!
1.Sweatshirts×coverall

Source:WEAR

Source:WEAR
Here is basic male fashionable layered stylish match-up with sweatshirts. A light gray that goes well with denim colors is recommended, which gives a casual and clean image.
2.White shirts×coverall

Source:WEAR
If you want to wear beautifully, white shirts are necessary. Black or dark blue as bottom and addition of something such as leather boots will be more stylish, for sure.
4.Checkered shirts ×coverall

Source:WEAR
Although it matches well with denim pattern, matching with checkered shirts of American style will give more American feeling full of casual atmosphere. The bright colors such as off-white or beige will also be key point to not be heavy in whole.
5.Knitwear ×coverall

Source:WEAR
Simple pattern is matching well, but the dressing with sweater with handmade feeling such as Fisherman knitwear is innovatively wild match-up. With accessories like caps or stoles makes you easier to match up.
6. Striped shirts ×coverall

Source:WEAR
Matching up with off-based striped shirts is a classic French fashion. It's not only fresh layered but also light working feeling if wearing khaki bottoms.
7. Light down jackets× coverall

Source:WEAR
During cold weather, covering thin light down jackets is warm image. If you like loose image, you can enjoy layered style if you wear wide coverall.
8.Denim × Coverall

Source:WEAR
It is suitable for advanced users, but if you put it together in one tone, you can enjoy denim full of fashionable feeling. Combinations of overall with different work styles can be combined by simply setting the same tone.
9. Ladies x coveralls

Source:Rakuten
orslow coverall is also for fashionable women to wear. It also can be used as boyfriend denim for girls.
Coverall that is easily to match anything
At first glance, it seems difficult to wear, but this denim coveralls are easily match anything. They are fashionable items easily for challenging. Take this opportunity to find your own combinations of clothes.
Visit to buy→orSlow 50'S COVERALL One Wash