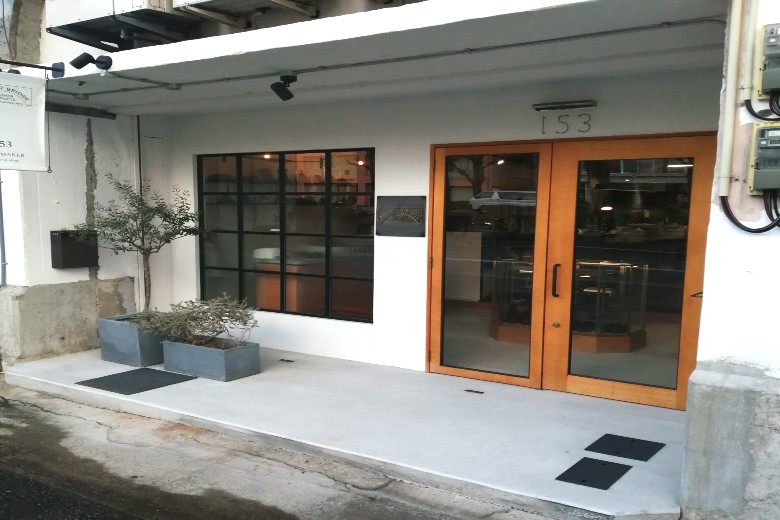 Are you aware of the kind of leather called "Kudu"? They are made of chrome tanned and waxed natural antelope from south africa. Their official name is "Kudu leather.
Kudu leather has characteristics of "Durability of cowhide" and " Suppleness of antelope leather". And lately there is this brand called "Anchor Bridge " that is getting some attention by using kudu leather in their products.
In this article, not only we are going to show what this brand is like, but also introduce few of their best products to you guys. If you never heard of the Anchor Bridge before, be sure to check this article out.
What kind of a brand is Anchor Bridge?
True to their belief of "made in japan". Leather products workshop from Kobe.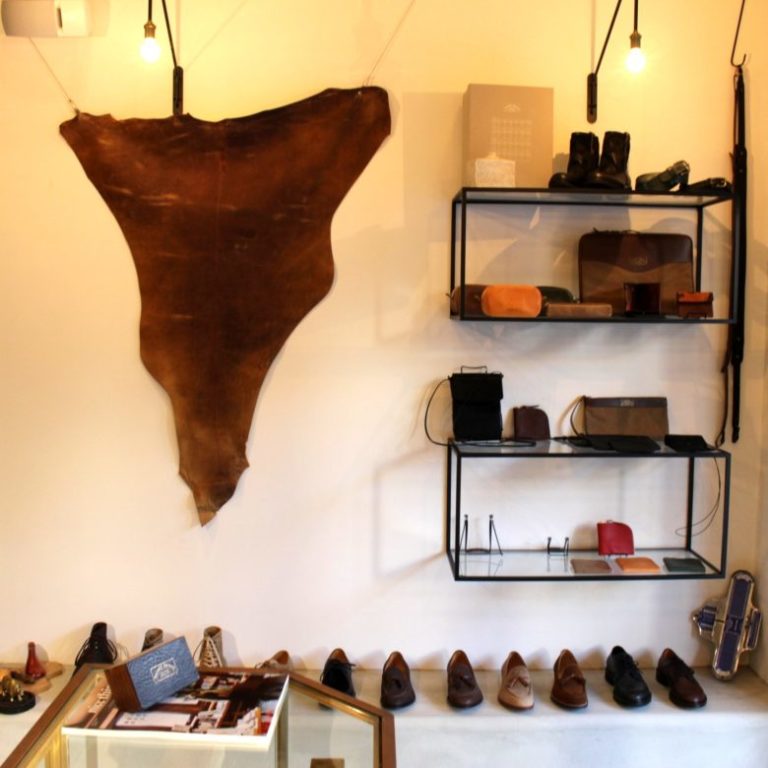 The Anchor Bridge originally started in Asakusa in Tokyo but on april, 2016 they moved their headquarters to Kobe, which is the home town of CEO Mr.Murahashi. Recently, Kobe is known for the quality of craftsmen and their workshops. And the Anchor Bridge moved their headquarter to the most popular workshop area which is "Nada overpass area". Right beside their workshop they also own a store that could look at the process of making all the products that you could purchase at the store.
The sealing of the store is high and the place itself is big. Customers who visit the store to shop their products get to see all the process and skills of the craftsmen.
Their commitment to the "material" and the "handmade policy" makes every single one of their products special.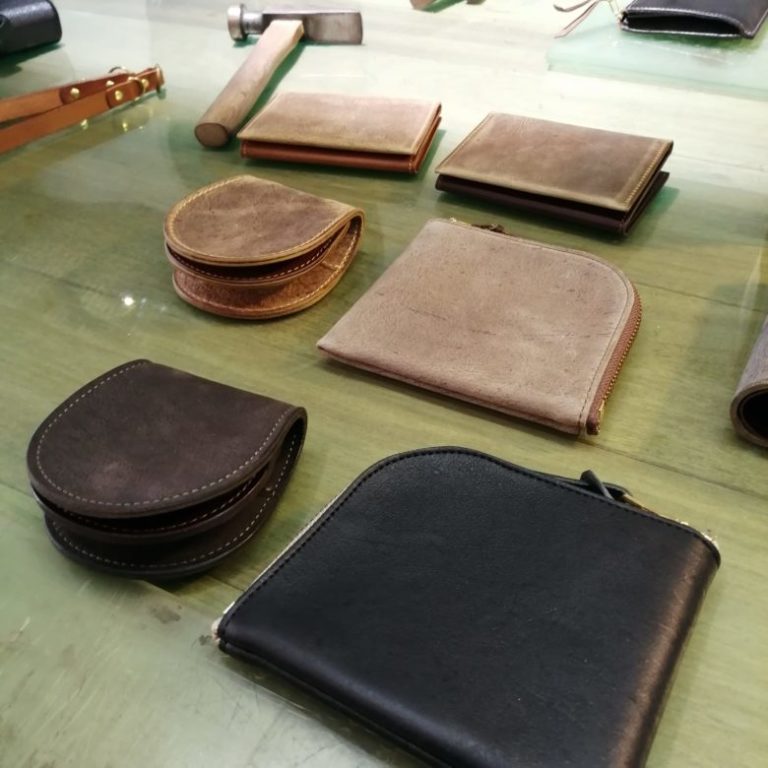 The Anchor Bridge products are made to bring out the characteristics of the material to the max. In addition to their skill, all the processes are being done by their craftsmen's hands. How dedicated! They are the prime example of Japan's proud craftsmanship.
The leather wallets from Anchor Bridge fit right into your hand from the first moment. The longer you use them they fit more and more comfortably in your hand and also you could enjoy the discoloration in a good way.
Other than the leather wallets, they also have purse, camera strap, or accessories. They have a large selection of goods and they just announced that order made shoes will be coming soon. So be sure to stay put!
Best products from The Anchor Bridge
Cartridge Coin Case Kudu

Source:boropby
"The Gusset shaped a little differently like the bullets doesn't fall off from a side". This is a special product as you could tell from the quote above, coins don't fall off as easy as others. The lid part has a three-dimensional pattern on it to catch coins that might fall off.
Because of the reasonable size of this product, you could carry them by one hand and also fit into your pocket. They are very easy to carry around.
Card Case Kudu

Source:BOROPBY
They are made of two kinds of leather and the look has bi-colour taste to it. Especially the brighter colour way, "The brown Noix" colour helps you look more calm and gentle.
This product could be opened up from front and back, and the middle pocket could be pulled in and out from each side as well. In addition to that, there are 3 holders for any kinds of cards. This wallet might be small but for a small wallet, they can hold a lot of stuff in it.
They could also be used as a card case, or a business card holder. Business card holders will be seen by many people when it's time to exchange business cards so why not upgrade them? They could possibly be an ice breaker with your business partner as well.
Short Zip Wallet Kudu

Source:BOROPBY
This wallet has 3 rooms designed that could hold coins, cash and cards but it's also slim and compact. Middle part of the wallet has a mini pocket made of horse leather, and the entrance of the pocket is closed up a little bit and the coins won't fall off easily.
Zipper on the side goes down to the bottom so it's easy to look into the bottom of the pocket. Therefore it could be used as the second wallet along with your main one.
It's nice that they are very slim and your pocket won't look super full.
Long Zip Wallet Kudu

Source:BOROPBY
From so many products that Anchor Bridge produces, wallets that are made of kudu leather is one of the most special and also their highest rated products. Every piece are handmade and therefore each wallet has a different look on its surface.
"The only one" wallet that lasts you a lifetime. Are there any options other than buying this product?
Camera Strap Kudu

Source:BOROPBY
Kudu leather is super durable and there for the anchor bridge is selling camera straps that are made of this material. This strap has mostly the same characteristic as their signature wallet and the leather becomes familiar on your body over time. If you own a single lens reflex camera, the set up would look even nicer with their camera strap.
Shoulder Pouch Kudu / Fabric

Source:BOROPBY
Anchor Bridge is also producing shoulder porch that is made of Kudu leather with the texture that would remind you of vintage leathers. How the anchor bridge design the bag is simple yet interesting, so you won't get tired looking at them.
Conclusion
We introduced you to the Anchor Bridge products and what's so good about them in this article, but these are just a glimpse of what they produce.
For your loved ones, or a treat for yourself. Why not purchase the Anchor Bridge leather products? I assure you that they will be your "partner" for a long time!