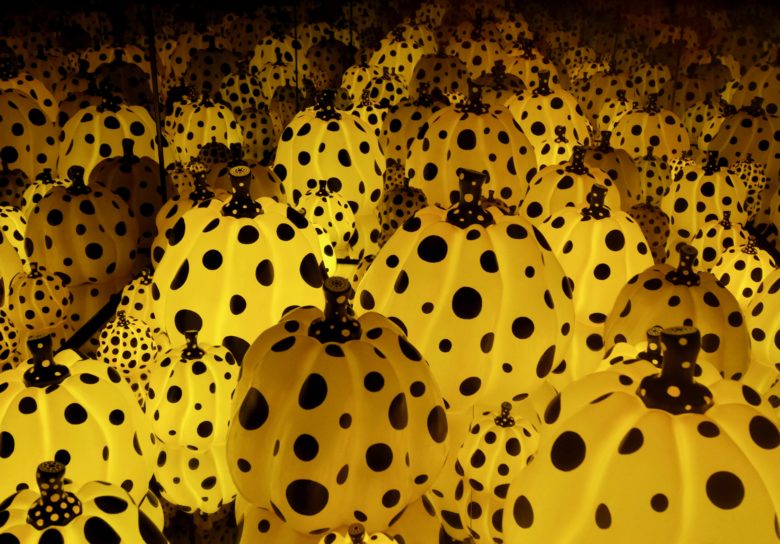 Several years ago, as street artist everywhere well-focused around the world is Banksy. Irony of society is attractive and the artworks were 150 million yen in the auction in 2018 and the consequent impact of cut by shredder after that was concentrated topic around the world.
Besides in 2019, in the prefecture in Japan the artworks were uncovered and even the governor Koike appeared and signed for those gave rise to a big event, which resulted in popular name of Banksy in Japan.
While the active modern artists are indispensable to history of modern art, many Japanese modern artist show up and even surpass Banksy.
Then today, we are going to introduce the Japanese modern artists been paid a lot of attention in the world, so if you're interested in modern art please do not miss.
Introduction of active Japanese modern artists in the world
Kusama Yayoi (草間彌生)

Started creation with his physical challenging, even Kusama Yayoi is older than 90 years old now his works are designed energetically as the representative modern artists of Japan. In 2016, it is still memorable that he was chosen as one of "the most impact 100 people around the world" by the American magazine, TIME, and even received the badge.
Although the most famous character of his artworks are the motif of polka-dot, the topics of the collaboration with famous brand "Louis Vuitton" and cellphone corporation "au" and wide ranges from kids to adults highly appraise her artworks.
Murakami Takashi (村上隆)
As a modern artist with the concept of "Superfalt" which can be seen in Japanese comics or animations around the world, Murakami Takashi is well-focused in the world. His artworks, well-known in the world as a pioneer of Japanese Otaku culture, in addition to paintings and sculptures, are well-characterized and active broadly in fashion industry such as the collaboration with "Off-White" and "Supreme".
In 2006, exhibition of his artworks, "KaiKaiKiKi Gallery (カイカイキキギャラリー)", opened in Moto -Azabu in Tokyo and still a lot of people visit today.
Yoko Ono(オノ・ヨーコ)

Known as John Lennon's wife and peace activist, Yoko Ono, with the character of artist, has several artworks with strong moral about our society. To serious problems in society, she describes humorously with her unique feeling resulting in her name becoming impact existence around the world as pioneer of "conceptualizing art".
As her individual exhibition opened at many places in Japan, not only Yoko Ono's fans but also a lot of fans of John Lennon of Beetles did visit the event.
Shiota Chiharu(塩田千春)

Located at Berlin as headquarter, the modern artist Shiota Chiharu, with exhibitions opened around the world, is known for the performance and installation for indiscernible memory, anxiety, dream and silence. Her installation, expressed dynamic character with black or red threads, are eye-catching to people observed delicately.
In 2019, the big exhibition, "Shiota Chiharu: The Soul Trembles", has been opened in Mori Art Musium and attracts a bundle of her fans and visitors and reads to remarkable topic.
Kawamata Tadashi(川俣正)

Kawamata Tadashi, borne in Mikasa in Hokkaido and living in Paris, France, is known around the world as a plastic maker and an artist. In January in 2020, at the entrance of "SHISEIDO THE STORE" of SHISEIDO THE GINZA in front of Chuo-Dori Ave in Ginza, there is characterized topic exhibition of innovative installation by 24 thousand disposable chopsticks.
Going to the venue and creating the artwork personally, his style in terms of field of modern art is so-called method of "walk, in, progress" and has permeated the world, and now Kawamata Tadashi is naming the projects or artworks he is working on.
Finally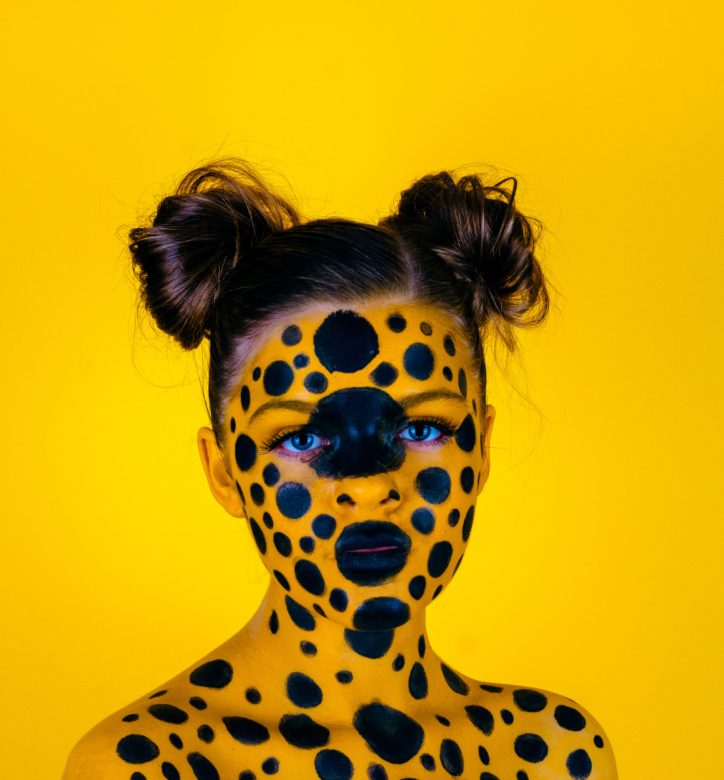 Beside the 5 masters introduced today, there are still a lot of Japanese modern artists active around the world. Different to before, because we can use SNS to communicate all over the world easily, from now on young and innovative Japanese artists are not possibly ignored around the world.
In nation (Japan) several exhibitions in any scale are on-going everywhere, so fans of modern art why not to join these events? It's promised to be eye candy!